As we approach winter, we're going to use our heating a lot more. When is the last time you had a service on your boiler and heating system? Now might be the best time to check.
Gas boiler replacements in Ireland can be expensive. They are even more costly when you wait for your system to break down.
How to Avoid a Gas Boiler Replacement:
One of the best ways to avoid a gas boiler replacement is through regular servicing and testing. Have professional heating and plumbing technicians test and evaluate your boiler at least once a year. By doing this you can prolong its life and save on pricey maintenance.
Fit My Boilers team of professionals can do that for you. We have been in business for over 20 years and pride ourselves on the work we do for our customers.
Thinking of Getting a New Gas Boiler?
New gas boilers may seem like they cost a lot during the installation phase but the amount of money you save in the long term is truly worth it.
A gas boiler replacement means you receive a new boiler that is far more energy efficient and produces far more heat than your old boiler.
Older homeowners can avail of a new boiler and its cost-effectiveness easily. If your gas boiler is ageing, it may be time to look at replacing your old gas boiler with a new model.
One that is designed to both heat your home and save you money.
Why replace your gas boiler in Ireland:
Old boilers will cost you money and they are not as well insulated as newer models. Your boiler will need to use more energy to produce less heat as time goes on.
Older boilers are susceptible to breaking down. One or two fixes are no issue, but if you have persistent problems it can end up costing you quite a lot.
If the worst were to happen, and an accident occur, there may be costly damage to your home or office.
What is the cost of a New Gas Boiler in Ireland?
The cost of your boiler installation often depends on the make, model and size of your boiler. For example, the most popular boiler from Fit My Boiler is the Ideal Logic from Worchester. This boiler comes with a standard seven-year warranty and its starting price is only €2,000. For comfort and long-term peace of mind €2,000 is a very minor long-term investment.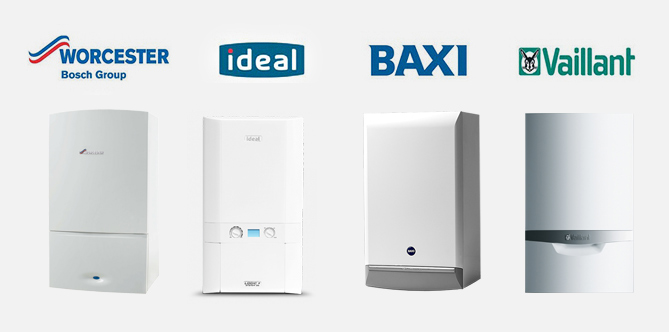 Why Choose A New Gas Boiler?
Smart technology in your home heating system also allows you to remotely control and monitor the heat in your home. No more walking to the hot press to see who has been playing with the controls. Not when you have them all in your hand.
A new boiler is a perfect investment for any home. Last but not least it also adds value to your home. A potential buyer is certainly going to take note of an expertly crafted and designed home heating system.
Going With Fit My Boiler:
As accredited installers with all the top brands including Worchester, Bosch, Baxi and Grant our technicians have plenty of experience no matter the unit you choose.
So, look no further than the Fit My Boiler…Contact the office via email on info@fiymyboiler.ie or 0862447399 or if you can't talk at the moment, complete our online form and we will email you and call you at a time of your convienence.